Two Button Foot Switch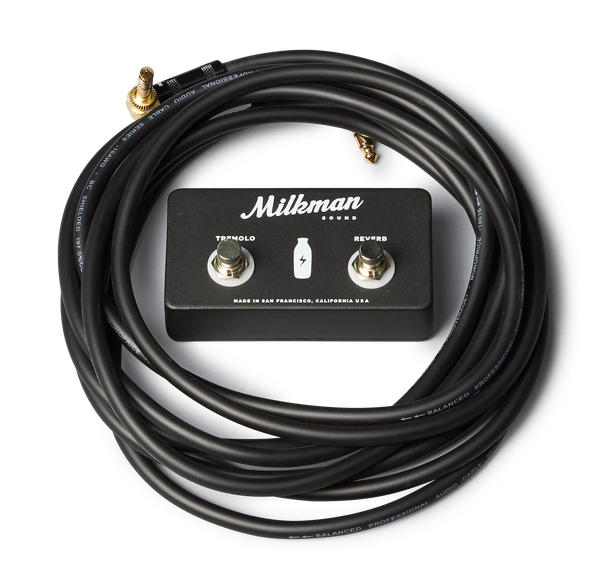 Detachable Effects Control
ABOUT
This foot switch is an original Milkman design, and is included with Milkman amplifiers that have both reverb and tremolo. The concept: leave your effects bypass pedal on your pedal board, wrap your cable and put it away between gigs. Nice and easy!
If you want a spare, or lost yours, you can now order one a la carte. This pedal comes with a 15' TRS cable.
Please note: this pedal may or may not work with third party amplifiers.